Quality Test For Blow Molding Plastic Pallet
Views: 0 Author: Site Editor Publish Time: 2019-10-22 Origin: Site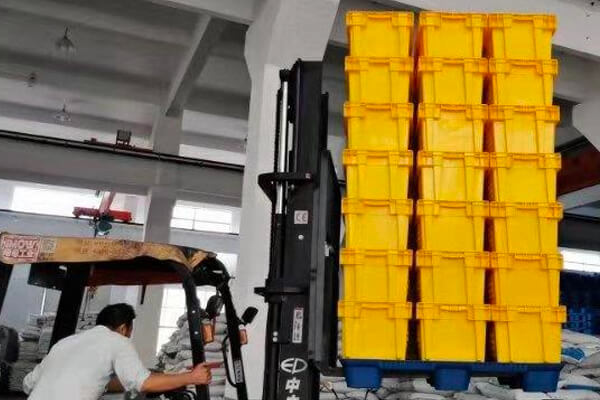 Extrusion blow molding machine technical feature:
The electronic control system: Japan's Mitsubishi PLC computer and human-machine interface (English or Chinese) control, color touch-screen operation. All the process set to change, retrieval, monitoring, troubleshooting and other functions are implemented on the touch screen, no point of contact with the working principle, components and durable.
The hydraulic system: proportional pressure control, with imported brands Yuken hydraulic components, stable and reliable.
The plasticizing system: efficient plastics mixing screw, to ensure plasticizing full uniform.
The speed control system: VVVF + alloy steel and hard gear reducer, speed stable, low noise, durable.
The opening and closing mold, mold transfer system: beam arm, three position, center locking clamping mechanism, to ensure long-term use. Clamping force balance, no deformation, the use of body translation mode (ball linear guide), high precision, low resistance, fast.
Blow molding plastic pallet load test: