Happy Birthday In Enlightening Palllet
Views: 2 Author: Site Editor Publish Time: 2019-10-11 Origin: Site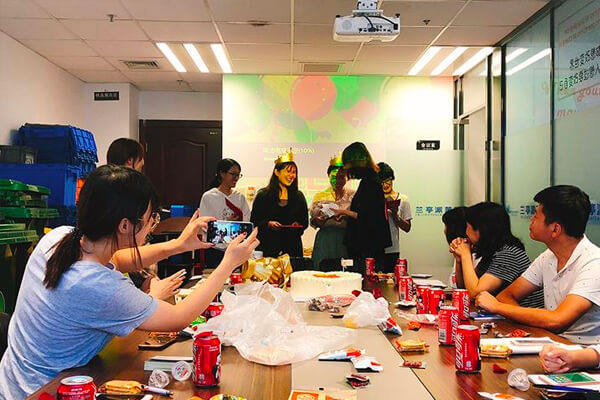 Birthday in Every Month for all of colleague in Enlightening Pallet Industry

In the busy life time, please don't forget to care heart.
Enlightening Pallet sales team -1 :
Do you happy to work with us?
Main Products:
racking use Plastic pallet, stacking use plastic pallet, plastic pallet box, colleasible plastic pallet bins, plastic bulk container, plastic waste bins etc.
All Pallets and crates are made of 100% new vergin HDPE and PP.

• Certificated to ISO 9001 standard.
• More than 500,000 pieces plastic pallets & crates each month.
• Plastic pallet manufacturing experience since 2000.