Agriculture Use pallet box(food grade)
Views: 23 Author: Site Editor Publish Time: 2019-11-30 Origin: Site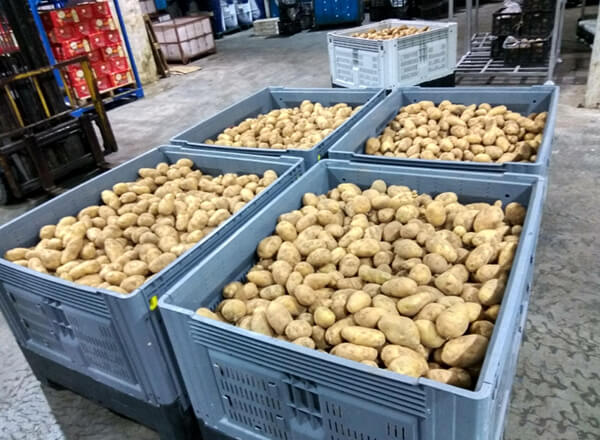 The collapsible plastic pallet box we want to ship are apples (maybe need a lower crate height) and the other produce is onions and potatoes which can utilize the higher size crates.
We will be shipping the produce from New Zealand to Europe. Do you have any recommendation of suitable/standard sizes for these products?
Available Size:
1200*1000*810mm
1200*1000*760mm
1162*1162*790mm
Feature:
High capacity, improved strength, better airflow, faster
unloading: this bin provides maximum advantages
during harvesting, transportation, storing in both
traditional or refrigerated warehouses
Application:
Apple, union, tomato, vegetable and fruits......
| | | |
| --- | --- | --- |
| Collapsible Plastic Pallet Box in Supermarket | | Mesh Plastic Pallet Box in supermarket |